Closing the Loop on Notification Delivery Using Changes in Physiological Signals
Pascal E. Fortin, pe.fortin@mail.mcgill.ca,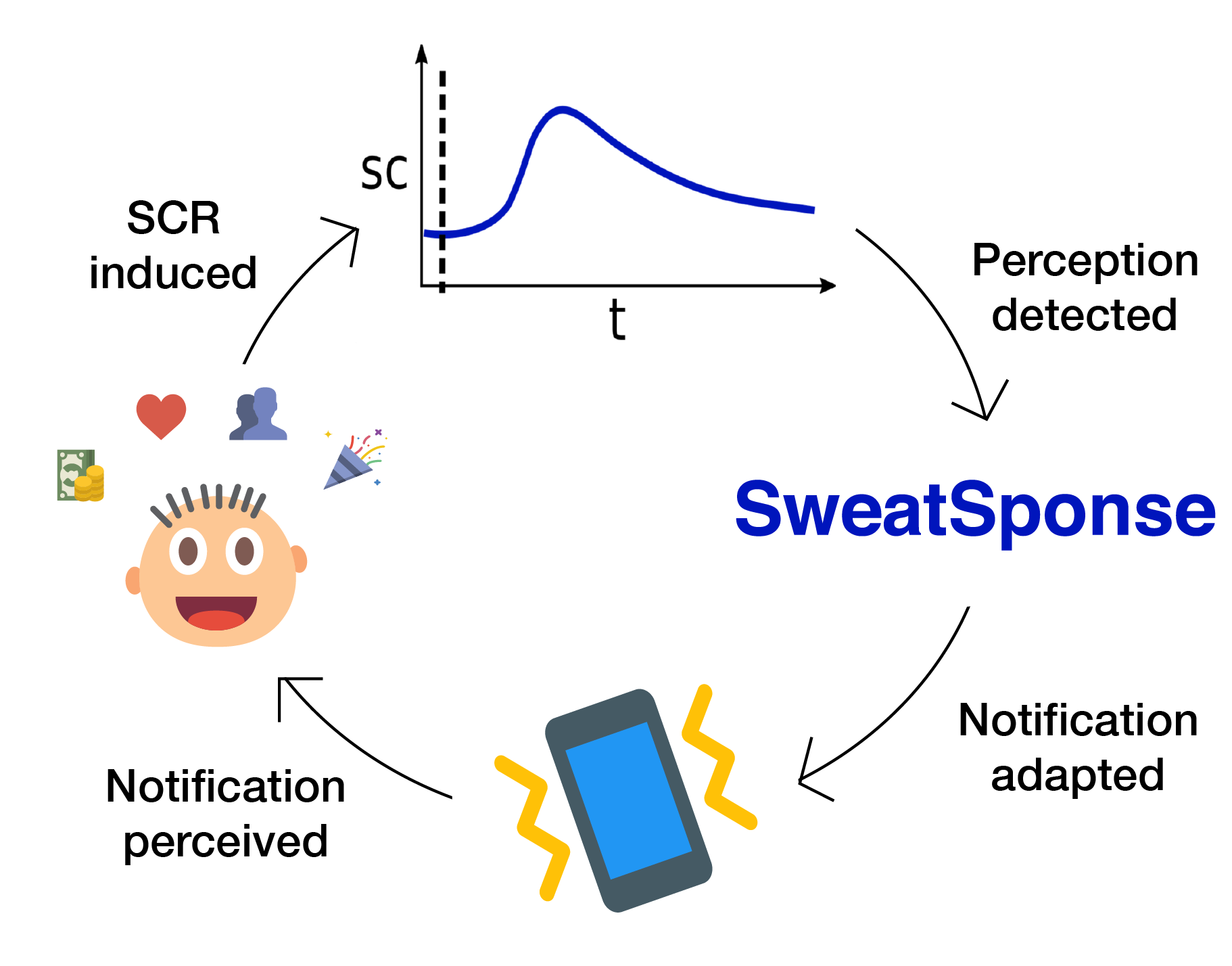 Project Description
Today's smartphone notification systems are incapable of determining whether a notification has been successfully perceived without explicit interaction from the user. If the system incorrectly assumes that a notification has not been perceived, it may repeat it redundantly, disrupting the user and others (e.g., phone ringing). Or, if it incorrectly assumes that a notification was perceived, and therefore fails to repeat it, the notification will be missed altogether (e.g., text message). This project explores how physiological signals, acquired using off-the-shelf wearable sensors, can be used to infer whether a notification was perceived after its presentation without any intervention from the user. This information can then be used by an intelligent device to adapt its communication behavior to maximize communication efficiency, while minimizing the annoyance and disruptiveness of alerts.
Publications
Fortin, P. E., Sulmont, E., & Cooperstock, J. R. (2019). Detecting Perception of Smartphone Notifications using Skin Conductance Responses. In Conference on Human Factors in Computing Systems, CHI ' 2019 (p. 9). New-Orleans, LA: ACM.
Fortin, P. E., Sulmont, E., & Cooperstock, J. R. (2018). SweatSponse: Closing the Loop on Notification Delivery Using Skin Conductance Responses. In UIST 18 Adjunct - Adjunct Publication of the 31st Annual ACM Symposium on User Interface Software and Technology- (pp. 7–9). New York, New York, USA: ACM Press. https://doi.org/10.1145/3266037.3266084
---
Last updated: November 6, 2018